Ski travel insurance is a type of insurance that covers the risks involved in skiing or snowboarding. It provides financial protection against accidents or injuries that may occur while skiing or snowboarding.
Skiing and snowboarding are exciting activities, but they also come with risks. In case of an accident or injury, it can be expensive to cover medical expenses, equipment damage, and other related costs. Ski travel insurance is designed to provide coverage for such unforeseen expenses.
It typically covers medical bills, emergency transportation costs, and equipment damage or loss. The insurance can be purchased as a standalone policy or as part of a travel insurance package. It is recommended to carefully review the policy terms and conditions before purchasing to ensure that you have adequate coverage for your needs.
What Is Ski Travel Insurance?
Ski vacations are an exhilarating experience, with the beauty of the mountains and the thrill of snow sports. However, they also involve risks that can ruin your trip, such as accidents, lost or stolen equipment, and illness, among others. That is where ski travel insurance comes into play.
Definition Of Ski Travel Insurance
Ski travel insurance is a type of travel insurance that provides coverage for the risks associated with skiing or snowboarding holidays. It is designed to protect holidaymakers from the financial burden of unexpected events that can occur when skiing or snowboarding.
These can include emergency medical expenses, lost or stolen equipment, trip cancellations or interruptions, and liability protection.
Some of the most common types of coverage that ski travel insurance provides include:
Emergency medical and evacuation expenses
Repatriation of remains
Trip cancellation or interruption
Lost, stolen, or damaged equipment
Liability protection
Rescue services
Bad weather cover
Importance Of Ski Travel Insurance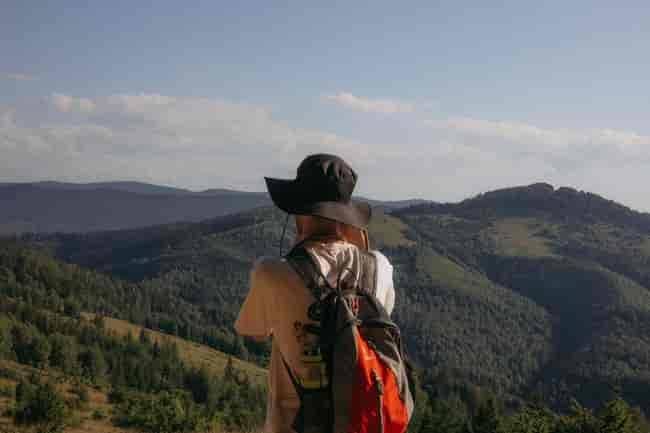 While skiing is an enjoyable activity, it carries a range of potential risks. Injuries can occur, and skilled athletes are by no means invulnerable. Having adequate travel insurance influenced by ski travel insurance can protect you from unexpected costs that can occur if something goes wrong during your trip.
Here are some reasons why ski travel insurance is essential:
Medical emergencies: Skiing and snowboarding accidents can result in serious injuries and expensive medical bills. Access to medical treatment for emergency situations might be expensive and can be a financial strain. Ski travel insurance with medical coverage can ensure that you receive prompt and sufficient medical care, which may include medical evacuation if necessary.
Lost equipment: Ski equipment can be expensive, and it is an essential part of the holiday. Losing it or having it stolen can be a significant disruption to your trip. Ski travel insurance can provide cover for lost, stolen or damaged equipment, so it doesn't ruin your entire vacation.
Trip interruptions and cancellations: Sometimes unforeseen events such as illness, injury, or extreme weather conditions can cause trip cancellations or interruptions. Ski travel insurance can provide coverage for these situations, as well as cover for additional expenses that might arise due to these events.
Liability protection: Skiing can be a dangerous sport, and accidents involving other people can happen. Ski travel insurance can provide you with coverage against liability claims if you are responsible for an accident.
When planning your next skiing or snowboarding holiday, don't forget to protect yourself with adequate ski travel insurance. It is always better to be safe than sorry, and ski travel insurance can provide the peace of mind you need to enjoy your winter holidays.
Coverage Provided By Ski Travel Insurance
Ski Travel Insurance: Don'T Hit The Slopes Without It!
Are you planning to go skiing this winter? Before you hit the slopes, make sure you have ski travel insurance. Skiing is an exciting winter sport that can also be risky. Therefore, it is crucial to protect yourself against any unforeseen medical expenses, loss or damage of equipment, and trip cancellations.
In this blog post, we will discuss the coverage provided by ski travel insurance policies.
Medical Coverage
Skiing injuries happen, and they can be costly. Therefore, the medical coverage provided by ski travel insurance is essential. It covers the following expenses:
Hospital charges
Emergency room costs
Ambulance fees
Doctor consultation fees
Diagnostic tests and x-rays
Medical coverage in ski travel insurance policies is particularly beneficial as it often covers emergency dental treatment for the mouth or teeth.
Emergency Evacuation And Repatriation
In the event of a medical emergency, you may need an emergency evacuation. Ski travel insurance offers coverage for your medical evacuation, including:
Emergency air ambulance
Ground ambulance services
Repatriation to your home country
This feature is vital as the cost of medical evacuation can be exorbitant, and it may not be covered by your regular health insurance.
Trip Cancellation And Interruption
If you have to cancel or cut short your ski trip due to unforeseen circumstances, trip cancellation and interruption coverage can save you a lot of money. The coverage includes:
Trip cancellation due to an illness or injury before your departure
Trip cancellation due to natural disasters or terrorist attacks
Trip interruption due to unforeseen events
With this coverage, you can get a full refund or reimbursement of your travel expenses. This is especially important if you have invested a significant amount of money in your ski trip.
Loss Or Damage To Ski Equipment
Ski equipment is expensive and an essential part of your skiing experience. Ski travel insurance covers the loss or damage to your ski equipment, including:
Loss or theft of ski equipment
Damage to ski equipment
Rental equipment coverage
This coverage not only ensures you are compensated for your ski gear but takes away the stress of unexpected costs.
Liability Coverage
Liability coverage protects you against lawsuits that may arise due to any accidents that involve a third party while skiing. It includes the following coverage:
Third party liability coverage
Personal liability coverage
Property damage coverage
This coverage is essential as accidents on the ski slopes can result in significant bodily harm, and compensation claims can be substantial.
Ski travel insurance is an indispensable protection that can save you from unforeseen expenses and make your ski trip worry-free. By ensuring that you purchase a ski travel insurance policy that includes the coverage areas discussed above, you can ski with peace of mind.
Happy skiing!
Factors To Consider When Choosing Ski Travel Insurance
Ski Travel Insurance: Don'T Hit The Slopes Without It!
Are you planning a ski vacation and wondering if ski travel insurance is necessary? While it may seem like an additional expense, ski travel insurance can provide peace of mind and protect you financially in case of emergencies. When choosing ski travel insurance, there are several factors to consider.
Let's take a closer look at each of them.
Coverage Limits
The coverage limit is the maximum amount that an insurance company will pay for covered expenses. When selecting ski travel insurance, make sure to choose a plan with adequate coverage limits. Consider the cost of medical care and emergency evacuation in the area where you'll be skiing.
Pre-Existing Medical Conditions
If you have pre-existing medical conditions, it's essential to ensure that they're covered by the ski travel insurance policy you choose. Pre-existing conditions are typically excluded from coverage, so you'll need to select a policy that specifically includes them.
Activities Covered
Ski travel insurance policies provide coverage for various winter sports activities. Make sure the policy you choose covers the activities you plan to engage in, such as skiing, snowboarding, and snowmobiling. If you're planning on doing extreme sports or off-piste skiing, you may need to purchase additional coverage.
Duration Of Coverage
The duration of your ski travel insurance policy should match the length of your trip. Some policies only cover a limited number of days, so make sure to choose a plan that covers your entire vacation. If you plan to take multiple ski trips during the year, consider purchasing an annual plan.
Provider Reputation And Customer Service
When choosing a ski travel insurance provider, it's essential to consider their reputation and the level of customer service they provide. Look for reviews online and ask for recommendations from friends or family who have purchased ski travel insurance. Make sure the provider has 24/7 emergency assistance and a comprehensive claims process.
Ski travel insurance is a crucial investment for any ski vacation. By considering these factors when choosing a policy, you can ensure that you're adequately protected. Don't hit the slopes without it!
Common Exclusions In Ski Travel Insurance
Ski Travel Insurance: Don'T Hit The Slopes Without It!
Skiing is an exhilarating experience that many people look forward to every winter. However, with the excitement comes risk. Ski injuries can be severe, and the cost of treatment can be astronomical. That's why it's essential to have ski travel insurance when hitting the slopes.
However, it's essential to understand that ski travel insurance has common exclusions. Here are some exclusions to be aware of.
Dangerous Or Extreme Activities
Skiing is considered a dangerous and extreme activity, and many travel insurance companies impose specific exclusions related to skiing. The insurance policy usually covers only leisure skiing and excludes any extreme skiing, such as heli-skiing or off-piste skiing.
Furthermore, any injury that happens while engaging in extreme skiing or any other dangerous activity will not be covered by the policy. Make sure you read the policy document thoroughly and understand the exclusions related to dangerous or extreme activities.
Intoxication Or Substance Abuse
Many ski accidents occur due to alcohol or drug use. Ski travel insurance policies usually exclude any incidents that happen while the skier is intoxicated or under the influence of drugs. If a skier gets injured while skiing under the influence, the insurance company might refuse to cover the expenses.
Moreover, any incidents or accidents caused by addiction-related behavior will not be covered by the policy. Be careful and avoid any intoxication or substance abuse while skiing to avoid the travel insurance company from denying the claim.
Reckless Behavior
Skiing requires caution and attention. Any reckless behavior can lead to severe accidents. Ski travel insurance policies usually exclude any incidents related to reckless behavior. The policy will not cover any injury caused by the skier's deliberate action or decision, such as skiing too fast or jumping recklessly.
It is essential to ski responsibly and within your limits to avoid any accidents and to be covered by the policy.
Incidents Due To Unforeseen Political Events
Ski resorts can be affected by unforeseen political events such as strikes, protests, or unexpected closure. Ski travel insurance policies usually exclude any cancellations or emergency evacuations related to political events.
Make sure to check for exclusions related to political events before purchasing a ski travel insurance policy.
War Or Terrorism
Some ski resorts might be located in politically unstable regions or countries. Ski travel insurance policies usually exclude any incidents or accidents caused by war or terrorism.
Make sure to read the policy documents and be aware of any exclusions related to war or terrorism in the region where you plan to ski.
Ski travel insurance is essential to ensure a stress-free and enjoyable ski trip. However, it is vital to understand the common exclusions so that your claim is not rejected in case of an accident or emergency. Remember to read the policy documents thoroughly, understand the exclusions and ski responsibly within your limits.
Happy skiing!
How To Purchase Ski Travel Insurance
Ski Travel Insurance: Don'T Hit The Slopes Without It!
Skiing is an exhilarating experience, but it can also be risky. Ski travel insurance is a vital safety measure all skiers should consider before hitting the slopes. Having coverage will ensure that you are protected against any unforeseen incidents like snow accidents, loss of ski equipment or cancellation of the trip.
This article will provide information on how to purchase ski travel insurance.
Online Comparison Platforms
Many online insurance comparison platforms compare quotes and coverage options from various insurance providers all in one place. These platforms are an excellent resource to compare the different levels of coverage and premiums in real-time. Some of the popular comparison platforms to consider are:
Squaremouth
Insuremytrip
Travelinsurance.com
Research different options available and select the best one that meets your individual requirements.
Directly From Insurers
You may purchase ski travel insurance directly from the insurer's website. Suppose you already have car or home insurance; getting a quote from the same insurer can help bundling plans which might attract discounts. Some reputable ski travel insurance providers are:
Through Travel Agents
Consider purchasing travel insurance through a travel agent when planning your vacation. They have in-depth knowledge and are more likely to identify suitable insurance coverage and plans, meet specific requirements, and offer comprehensive advice. Some travel agents may "package" ski insurance with the full vacation booking, saving you both time and money.
Tips For Obtaining The Best Deals
Below are some guidelines to keep in mind while purchasing ski travel insurance:
Choose insurance plans that contain at least $100,000 for medical expenses.
Always read the insurance policy's fine print to ensure that it provides coverage for skiing/snowboarding, medical expenses, accidents, and natural disasters.
Be aware of the specific coverage exclusions in your policy.
Consider purchasing insurance that covers trip cancellations, which may provide you a refund in the event of an unexpected event, including illness or injury, military duty or work obligations.
Take advantage of early-bird discounts when purchasing ski travel insurance.
Be sure to compare premiums from various insurance providers.
Consider opting for a higher deductible to lower your monthly premiums.
Ski travel insurance is a necessary safety measure when skiing, and it is essential to choose the best insurance coverage that suits your requirements. Use the above guidelines and take time to research insurance providers and policies before making a decision.
Enjoy a safe and stress-free skiing holiday with the proper coverage.
Frequently Asked Questions On Ski Travel Insurance
What Does Ski Travel Insurance Cover?
Ski travel insurance usually covers emergency medical expenses, trip cancellation or interruption, lost or stolen baggage, and rental equipment. Additional coverage can be added for winter sports activities like skiing, snowboarding, and ice skating.
Is Ski Travel Insurance Worth It?
Ski travel insurance is definitely worth it if you plan to partake in winter sports activities on your trip. Accidents can happen on the slopes and medical bills can be expensive, so having adequate insurance coverage is crucial.
Can I Buy Ski Travel Insurance After Booking My Trip?
Yes, you can purchase ski travel insurance after booking your trip but it is recommended to do it as soon as possible to ensure you are covered for any unforeseen events leading up to your trip.
What Should I Do If I Get Injured During Skiing?
If you get injured during skiing, seek medical attention right away. Ensure you have adequate insurance coverage and keep all medical receipts as they may be required when making a claim.
Can I Still Get Ski Travel Insurance If I Have A Pre-Existing Medical Condition?
Yes, but it is important to disclose any pre-existing medical conditions when purchasing ski travel insurance. Insurance companies may exclude coverage for your pre-existing condition or charge a higher premium. It's always best to be honest and upfront to avoid any issues with claims later on.
Conclusion
The thrill of skiing is hard to match- majestic slopes, clear blue skies, the fresh mountain air, and the rush of wind on your face as you streak down the mountain. However, accidents can happen, and when they do, they can be difficult to deal with.
Hence, it is crucial to have ski travel insurance that keeps you covered in case of an unfortunate incident. Ski insurance will not only protect you financially, but it will also give you the peace of mind that you need to fully enjoy your skiing trip.
With the right coverage, you can rest assured that you will receive prompt medical care in case of an injury, damage to your equipment, and any unforeseen event that may arise. So, don't take the risk, book your ski travel insurance today, and enjoy your skiing trip with complete peace of mind!